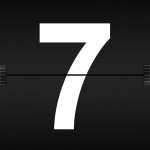 When you are native-born or have lived in Sweden most of your life, it is easy to forget to mention small things that surprise new relocation recruits. Here are seven tips for Swedish global mobility managers to be sure to share about our unique country and workplace cultures.
1. Your Swedish colleagues will leave early to pick up children even if you are in the middle of an important meeting. It's not you; It's them, and you will meet again tomorrow.
2. There are many holidays in Sweden that are unique – embrace them – everyone else will on Midsummer's eve, Walpurgis, Crayfish premier, Lucia and the list goes on.