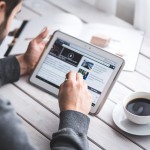 Remember your first day on the job? Fun, confusing, nerve wrecking and being really tired at the end of the day? Imagine doing that in a new country that you've just moved to, with a language that is like Double Dutch and a tonne of uncertainty about how working and living in this foreign place will be. Greeting cross border employees really is an entirely different game!
Working in HR, you have the chance to make a world of difference. You can make your employees feel taken care of and help them transition well into their new work life, allowing them to be productive from an early stage.
Plan early for the arrival if at all possible
Welcome them and make sure all practical matters have been sorted – computer, work station, phone extension, email addresses, etc.
Have an introduction plan with a variety of topics to cover
Introduce the person to key people in the organization to get the lowdown on projects and the new role
Share the employee manual
Take your newbie out to lunch
Find a mentor within the organization who can be a "go to" for questions
Avoid boot camp for the first month so your new employee has a chance to settle in
Don't introduce too many people at the same time and or have too high expectations or tight deadlines at the beginning
Remember that while the employee's presence is sorely needed and possibly VERY long overdue, a smooth arrival is still necessary if you want him/her to be productive
Don't forget that while the recruitment process is often done just in time to cover an URGENT need, the person entering the organization needs a good start to be able to be able to work effectively.
Sign up for our webinar series
During the fall we will be running a webinar series to help you with your immigration and relocation challenges. Sign up here to ensure you are on the invitation list by emailing #HRWebinarSeries to info@newcomers.se