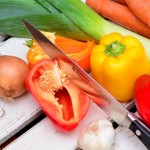 Pamela Wilson is Newcomer's health coach, here are some tidbits about healthy relocations! Keep these in mind as you get ready for your new relocation!
1.Gather your medical records in a tidy file. If possible, complete your regular checkups before your relocation. This will allow more time to settle in before getting new a new medical team in place.
2. Research healthy food markets in your new neighbourhood before transitioning. Schedule time during the first 2 days in your new home to stock your fridge and pantry. Making simple, home cooked meals will not only be healthier than eating out, it will also be more relaxing. Planning meals can also be very helpful if you are on a busy and stressful schedule.
3.Try to take several 1 minute mindfulness breaks throughout your transition period. This could mean simply stopping and sitting in silence for one minute, three times per day. Notice your breath and how your body feels. Allow yourself to just be and take a break from "doing" and "talking". Try this advice from NYT.
4.Commit to a simple, easy exercise plan for your first few weeks in your new city. Even just 15 minutes of walking will do your body and soul a big favor. Use it as a way of exploring your new area! You will feel less stressed after getting to know your surroundings and feel great after a little exercise!
Looking for more Healthy Relocation tips? Sign up for ourHealthy Relocation Program!