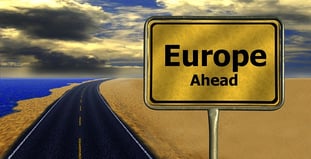 Whether your are moving to Europe for business or pleasure, you need to know that what you're doing is being done the right way. If you are considering an international move you may wish to work with a destination service company. Here are five of the ways that the experts can help you make your international transition make sense for you!
1) Uncover: One of the best reasons to tap the resource of these destination outfits is that they can help you uncover a whole new side of your destination nation. Even if you have a keen familiarity with the spot you're looking towards, you don't know everything. Looking at streets or neighbourhood with your GPS software is interesting but not accurate in a real-time sense. Working with local experts will enable you to peel back the layers of your location and really drill down deep.
2) Reside: Another aspect to your international move is going to come down to where you're going to lay your head. Whether you have been in a penthouse hotel suite or you have been in a shared hostel situation, that is not any way to live your life day-to-day. So you need the help of one of these destination management companies to help you with all manner of things:
Renting
Leasing
Insurance
Shipping
Maybe even greater than that you don't want to get ripped off. You want to be sure that wherever you are going to be staying is giving you a fair shake. Relocation experts will be able to point you in the direction of trustworthy partners you can lease or rent from.
3) Living: Another facet to international living is, well, living! You will need to know about all manner of things if your destination nation like:
Banking
Shopping
Dining
Driving
Pets
Worship
If you have a trusted advocate on your side then you should be brought up to speed on all of these daily living realities and so much more. The very best of these teams will be able to show you the resources for your new nation as well as how things differ from your former! (Learn more about living in Sweden from our Expats!)
4) Working: Another component to international travel is the working aspect. If you have got a Visa that's good, but you should know a few more things about working while you're visiting from abroad. If you need to have paperwork filed, that is something you are going to need to know about. What your tax burden is should be another thing that you are aware of. The best destination companies do all the legwork so that you don't have to worry about anything while you are away.
5) What's Next: You may see limitless time in your new home. But truth be told is that you are going to need to know what to do if and when you decide to make a move somewhere else. The best companies work not only with you when you get there but also help you in the transition back to your former home or wherever else you go!
Of course there are tons of other good reasons to find the very best destination companies when you're coming to a foreign nation. Whether for business, pleasure, or if you're an expat who is looking for something totally new and maybe permanent you need to know what you're doing. Lucky for travelers to Sweden there is Newcomers. Newcomers welcomes all who are looking for a change and they strive to make your transition to Scandinavian life as seamless and lovely as possible.