So noise reduction isn't just about lawn mowers and dishwashers?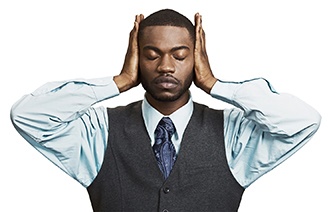 Global Mobility Managers don't want to hear complaints from expats while in transition and in a perfect world that can happen! What key components do we find in a no noise policy and move?
1. Having a bespoke policy that works, not just on a global scale, but also on a local level. That keeps noise down.
2. Customize down to a detailed level – provide a driver in Istanbul, a city without street names and provide a corporate lease in Sweden. That keeps noise down.
3. Provide a cost of living index that is up to date and before the move takes place. Avoid surprises on rental levels and food costs. That keeps noise down.
4. Be swift in response to queries when expats seeks guidance and policy clarity. That keeps noise down.
5. Be pro-active and anticipate red flags before they happen. Many things can be avoid with good planning. That keeps noise down.
6. Be flexible when needed. That keeps noise down.
7. Extend authority to service providers like Newcomer's to make decisions, we know what may be needed. We know our boundaries and are aware of our role. That keeps noise down.
Policies that work have set boundaries while understanding that international relocation is about individuals and is also often part of talent magnetism.