So your company has an assignment overseas and needs to send a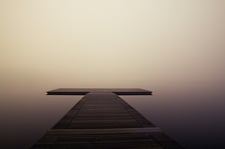 staff member to Sweden. Moving is stressful enough, but moving to a new country can add burden that can seem insurmountable. Sweden is a wonderful country to live in and we are happy to make your staff's move as smooth and as stress free as possible.
We are local experts in relocating to Sweden and have the knowledge and experience to handle any corporate relocation services. We take pride in helping newcomers enjoy their move and start by giving some information about what they need to do before and after arriving. Here are some of the services we offer during your staff's transition:
Preparation for Transfer
We get your company and staff ready for arrival by giving you information on what needs to be done during the transition. Here is a list of what we help your staff get set up:
Getting a residency permit at the Migration Board
Getting a resident ID card
Registering with the Tax Agency and obtain a personal identification number
Getting insured
Opening a bank account
Finding housing
Learning the Swedish language
Understand moving costs by Move Management
Arrival
First of all, we welcome your staff to Sweden!
We make sure the clients are well received in their new country. We make sure they get a first-class reception and information. We accompany our clients all the way and make sure they are checked in properly in their new home. We will get your staff set up with transportation or help them get a driver license.
We also offer these services after staff's arrival:
Orientation and Guided Tours

- Getting to know the location is the most important part of relocating to a new place, especially a new country. We provide information about the neighborhood and public transportation. We are also able to provide guided tours that are tailor made for specific occasions.
Schools for Accompanying Children

- Nothing is more important than giving staff's accompanying children a safe and smooth landing in their new environment. We find the right school for each child's needs and help them reduce the stress of a new country.
Culture, Society, Foods and Fashion

- When people stay in a new country there is a need to know more about the new culture. We give information on the Swedish culture, dress codes, language, food, and societal ways. This will help your staff feel more comfortable during their stay.
Summary
We offer professional information and assistance during corporate relocation in the following ways:
Visa and immigration
Orientation tours
Housing
Getting settled in
Insurance
Banking
Schooling for staff's accompanying children
Orientation to the Swedish culture
With over 20 years experience of corporate relocation services and the expertise needed to help your corporate relocation, Newcomer's destination service is dedicated in making that move as smooth and stress free as possible. We help your staff get prepared for transfer, give them information on what to expect, and help them get settled in after arrival.
Contact us today to get prepared for your company's corporate move with a top-notch relocation service. We welcome your staff and hope they enjoy their stay!