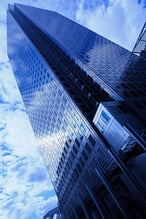 Getting down in the details of corporate relocation can make the head spin. Of course you want to do what's right for your business and your ultimate growth; at the same time corporate cross border moves are difficult; even if this is just for a few of your staff members. One smart way many businesses handle this is by hiring a destination services company. There are many hurdles to conquer, there are several things which demand consideration. Here are some tips you can use when you have decided to hire a global mobilty experts company.
Law: Perhaps the most difficult thing about any type of project is making sure that everything is done to the letter of the law. You would hate to invest so much time and energy and resources into getting a team over to a new country and then finding out that you have missed some glaring legal loophole. Working with a services company who is not just familiar but entrenched the laws of the land is what makes the most sense. Make sure that you have the law on your side so that your new team or team members haven't started running afoul the law before they have even done anything themselves.
Rental: Another thing about sending and receiving talent to various locations is making sure that you or your team have got a good place to live. This can be one of the most subjective things because when you are moving someone; even from city to city; you are going to run into drastic changes in the landscape. If you have a rural team member coming into an urban locale or vice versa then the shock to the system can be even more dramatic. Making sure that you have a specialist who knows your needs, knows the area you're coming to, and more than that, knows your team and where they are coming from, can be the thing that makes all the difference. Does your corporate relocation partner talk to you to find out about who you are and what you want? Or are they just shoving you into a room in a strip of other expats somewhere?
Culture: One more thing that really is going to make a difference when you are working global mobility is the culture you are moving from and the culture of the place you are coming to. Where you are originating from may be vastly different than the place you are going to; it really is going to matter if you have a relocation team who will help you assimilate and find your niche within the community. This is also good for your larger businesses needs; if you have team members who have run askew the customs of the local culture this can already put your business in a negative light in the eyes of the natives. It's far better to have a relocation team who will help get your team off on the right foot and running strong!
If you have decided that corporate relocation is the right thing for your business but you don't know where to begin, why not call on the very best? With more than 20 years handling moves to Scandinavia, Newcomers is the perfect service to help you navigate the complex maze of destination services in and around the Scandinavian region. Give us a call today or check out their website to see how your business can not just survive but thrive in the new global economy!