The human touch is essential.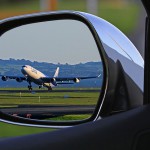 Departure services tend to happen when a majority of Swedes are on holiday. The two main move out dates are December 31st and July 31st which coincides with Christmas holiday and July closeout. Hence, it's challenging to get both tenant and landlord to attend the inspection and walk out from the property.
Let's say it's less than ideal since the two parties not seldom will disagree on the condition of the property and it's word against word about the broken flower pot for months. The landlord has forgotten the condition of his property and is shocked upon return and the tenant has overlooked a few things while renting the property. This is all perfectly normal and can be sorted quote easily when people look each other in the eye. Having a middleman like Newcomer's though open up a realm of possibilities of denial or being detail oriented to the extreme as we are asked to negotiate, threaten, LET THE OTHER PERSON KNOW xxx, and so on. None of these things would be said in a personal meeting. It's like internet trolls, they don't appear with their own name when they insult people online.
We just had a beautiful departure service where the landlord said that the tenant was considered part of their own family and the tenants shed tears when they got in the car to go to the airport to their new destination. There were some things to take care of but it was all resolved in an amicable and nice way. It was nice to see that the family could leave happily and they will not be bombarded with accusations and dealings with a property they have left behind. That is what we call a Swift Departure.