With certain skills in high demand in Sweden, it's possible you'll look to other countries to find the right talent. Be sure that once you've found them, you'll be able to get them working in Sweden.
Government compliance is critical for corporate relocation to Sweden. Make sure you've covered the details.
Offer of employment
The first document you need is an offer of employment letter that outlines the duty and compensation for the position.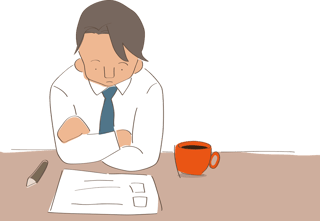 Statement from trade union
A description of the position needs to be sent to the relevant trade union for review and authorization. This statement may be needed for the candidate to apply for a Swedish work permit or Swedish business visa.
Current passport and visa status
The application requires the candidate's current traveling status. This includes their home country's passport showing where they are allowed to travel and any visas they may already possess for Sweden. It is crucial to correctly identify their current status on the application. For example, if the candidate has been here on a business visa while interviewing, that needs to be explained.
Swedish employment history
Again, it's important to detail the current status of the candidate. Previous work history may cause a block to the application because of unrealized requirements in the past work history. Often this is not the fault of the candidate so it's important to uncover the details before submitting the application to prevent a longer investigation period.
Compensation and insurance
Part of the application process is to ensure that the candidate will be properly compensated for the position they've been offered. If the pay is too low, it could create a "red flag" that throws the application into investigation. Likewise, the proper work and medical insurances must be described to ensure Swedish employment requirements are met.
Work permits can take from one to six months to process and be approved. Submitting complete and accurate documentation is the key to getting it done quickly. As experts on corporate immigration and relocation services, both inbound to Sweden and outbound globally, we can help you with the application process and get your talent ready to start as quickly as possible.
Our immigration team are available for immediate help, or you can view our webinar series on immigration to learn more. Put Webinars Immigration in the headline and we'll add you to the invitation list.
For more on Corporate Relocation: