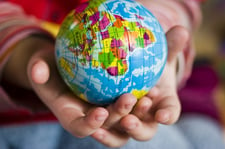 One of the biggest hurdles to overcome when you are considering any type of corporate relocation service move is the ease of the transition. Corporate relocation to another country is an even bigger obstacle to move beyond. You want your move to another place to be both profitable and easy for your associates. Here are some strategies to get your company moved to another place and make this event happen with ease.
Home: Perhaps the biggest key to a smooth corporate relocation when you are hoping to make your employees lives better is to make sure their homes are set up completely. If you are working with relocation experts they will help you set up your staffs homes as effectively and completely as possible. They will also ensure that the homes are fully stocked with everything that your staff could need to make a seamless transition to their new home. These homes in different places could be totally different from where your staff are originating from. If they are coming from tropical island life and moving to blustery mountainous terrain, the homes should be correctly equipped.
Life: Another thing that your staff are going to have to get used to is the daily life in their new location. If your company is in a rural suburb and your corporate relocation is happening in a fast-paced urban landscape, this is a transition that your team needs to be prepared for. The best corporate relocation teams are going to have a plan in place to brace the incoming staff for this new change to their lifestyle; whatever this change may be!
Family: One more of the smooth transition components to a successful corporate relocation is one that is an extension of your staff: their family. If the move is only temporary and the team will be back, many families may choose to keep the spouse and kids where they are. If that's the case your relocation team should have the homes outfit for visiting. If however the move is more permanent or if the family makes the decision to tag along on this adventure then the relocation team needs to be prepared to meet the families needs as well. This obligation includes things like schools, daycare, medical, recreation, and whatever else the family members could need.
Compliance: Maybe the least interesting thing about corporate relocation may be the governmental compliance. You need to be sure that your team are not giving up citizenship that they may wish to return to and you need to be sure that your team are not in violation of the laws of their destination nation. This is why hiring the right corporate relocation team is so vital. Making a move into a new place is tough for anyone; relocating a team or portion of your staff to a new country and setting up shop is even more challenging still. If you can't be sure that your corporate entity is going to be in full compliance of the new land they are in, that does no one any good. You always want to be working with the very best so that there is no gray area, no corners cut, and no stone left unturned.
If you have been looking into a move overseas and Sweden is on your radar, you have an established resource in your corner. Since 1995 Newcomers Relocation Service has been helping companies make the transition into Scandinavian life both hassle free and quite convenient. Reach out today and see just how they can help to make your corporate relocation not just a possibility but a reality!