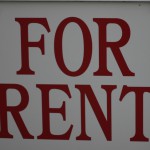 Moving to Sweden is an amazing experience, once the home search has been concluded. Many corporate companies that send staff to Stockholm are faced with "Policy vs. Vacation, Policy vs. Vacation – that is the question"
It is important to stick to a policy that requires personal leases and to get employees in housing and ready to start working. Arguably a Global Mobility policy must be followed to have any validity. Further, a good policy takes local nuances into consideration. If your policy has that flexibility, don't worry you can stop reading here, if not have a look forward.
House hunting season is in full swing in Sweden so we find ourselves talking about how essential the corporate lease is to the landlord and the tenant. Most corporations that bring in employees from other countries are well aware, while some stick to policy maintain that the employee signs a personal lease. We spend a lot of time discussing this with 2-3 companies each season. While this is big challenge in a landlord driven market there are, as always, solutions.
Ultimately employees need a place to live, so why not buy? Here are some options:
Offer a home buying program instead – foreigners are free to buy properties here.
Extend the length on the temporary housing to minimum 4-6 months.
Offer storage possibilities as they will inevitably then bring their furniture as they probably have to sell their property in the home location to afford it.
Offer tax assistance and be sure that the timing of the move takes into account a home sale as well.
& what about renting?
Some, not many, landlords accept a guarantee letter that states that the company will assume defaulted rental payments and damages. Have it ready before the home finding day the market moves extremely fast.
There is a handful of properties that accept personal leases, the norm is that they are 20-30% more expensive than the market price, do take that into consideration when offering the compensation package.
If you offer a housing allowance to the employee, compensate her/him for the increased cost of a personal lease. The allowance will be taxed as a benefit so consider offsetting increased cost due to personal lease.
Give your employee an allowance to pay several months deposit as security to the landlord.
Move your employee off season if it is a house, perhaps a landlord missed the season and is thrilled to have any tenant.
What usually happens when a personal lease is required?
The company ends up signing the lease when local HR realize that it is needed (while commendable it is not a good start to the relationship with the employee).
The home finding program has to be doubled or tripled to be manageable to find the needle in a haystack.
The employee decides not to move to Sweden.
The employee stays in an expensive hotel until the business no longer can afford it and he/she is send home.
Oh, the stories we could tell you of key hires that finally leave Sweden and even worse the company when the run into the obstacle of finding a place to live. Some HR have to build a case to make a necessary exception to the Global Policy, we are here for you. If you are looking for help, we have put together a quick guide to accommodation in Sweden.
Still wondering about buying or leasing? Read More Here.