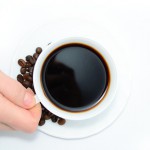 Fika – every workplace will come to a standstill twice a day. 10:15-10:30 and 3 to 3:15 is the mandatory coffee gathering. Swedes drink more coffee than everyone but the Finns. If you go to a meeting you MUST say yes please to coffee even if you are a tea drinker… if not you will be regarded with suspicion. It's part of the protocol.
Paternity leave –no it's not a gay nanny it's a father. Parental leave as is indicated by the name is shared by both parents. In fact 3 months out of 12/15 must be taken by the "other" parent or it's won't be allowed. The 480 days are shared and Swedish men want to stay home with their young ones.
Children are welcome everywhere, you will find high chairs in all restaurants and most have children's menus or smaller portions.
The great outdoors and vast space – all Nordic countries share the love for nature, trekking, and it's easily accessible. Mainland Europeans are amazed by it and love coming here.
Punctuality – Although it's the SWISS not the SWEDES that make the watches we are often early and you are late 15 seconds after the appointment. Reliable traffic and a no nonsense attitude has contributed to this custom. If you are on time you will win the hearts of the locals
Cost consciousness – you will soon notice when you read foreign books that Swedes are often referred to as cheap. We don't bargain, that is poor taste, but we chase deals. It's not a coincidence that it's the land of IKEA that is loved around the world. It's also important not to be a burden, hence you will find a Swedish group dividing the dinner bill with a calculator at the end of the meal. Charming? Not very.
Pea soup and pancakes is served in many places on Thursdays!
Law abiding citizens – Swedes adhere to the law, they will notice when you don't BUT they will not say anything as they don't want to interfere.