Last summer, I rented a cottage in the archipelago with some friends from the UK for a long weekend. Being the only Swedish resident of the group, I took charge of the arrangements, and just before confirming the rental, I emailed the owner to double check that it was accessible from Stockholm.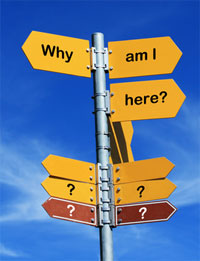 "Oh yes," he replied. "There is a ferry that goes from the quay in front of the Grand Hotel." He then went on to give me details of the times and prices of this wonderful ferry, and I smugly pointed out to my friends how lovely and helpful the people I live amongst are.
It wasn't until I tried to book a ticket online that I started to suspect that something was amiss: the website wouldn't let me book a return ticket. I tried to contact the ferry company, and whilst waiting for a response from them, I emailed the friendly owner regarding the arrangements for picking up the key, and mentioned in passing that I was having trouble booking my ticket.
"There is no ferry back to Stockholm on Monday," he explained.
Apparently, we had booked on the last weekend of summer: the ferry service stopped on the Sunday… until the following May. I asked him why he hadn't informed me of this. He replied that I had only asked about ferries coming from Stockholm.
Ahh.
One thing you are likely to learn early on, is that Swedes don't assume.
In many ways, this is a lovely quality. They tend to deal in the actual facts of a situation, instead of supposing all sorts of hypotheticals that might never come to pass. This can mean that while other countries might balk at certain aspects of social progress (generous parental leave, for example) because of hand wringing that people might take advantage, or companies will probably suffer, Sweden gets to advance unhindered by everyone always assuming the worst.
However, it's my theory that this is also the reason for the copious meetings that are a feature of every Swedish workplace: rather than assuming that all the members of a team are up to speed on a project, they like to gather everyone in one place and discuss the situation openly. This way, it is established clearly and unquestionably that everyone is in possession of all the same information. Some ex pats report feeling as though those meetings can feel like time-draining exercises in stating the obvious, but at least you're never left in the dark wondering if everyone knows what's going on except you.
This lack of assuming anything is - in my opinion - part of the reason that Swedes have an undeserved reputation for being cold and unfriendly.
Years ago, I was moving apartments in Vancouver. As I was only moving a couple of blocks, and was an extremely broke 20-something, I elected to move by foot and so spent an entire weekend traipsing back and forth along the few blocks carrying all of my worldly possessions armful by armful. After a few trips, I'd worked out a kind of system and had everything delicately balanced and counter balanced, which meant I could carry the maximum without falling over… except that I was stopped every couple of metres by a well-meaning Canadian offering to help, which caused me to lose my balance and drop everything. Every couple of metres. I was torn between being warmed and impressed by how many kind strangers were willing to lend a hand, and, after forlornly watching books and underwear tumble inexorably into traffic for the umpteenth time, wishing they would just let me get on with it.
This is exactly what wouldn't happen in Sweden. Not, because Swedes aren't willing to give help when it is needed, because they won't assume you want or need it unless you specifically say so. If you find yourself feeling as though those around you are deliberately ignoring the fact that you are struggling, consider that they are simply waiting for an explicit request rather than risk imposing unwanted help. It's always worth speaking up: in my experience, Swedes couldn't be kinder or more helpful if they are only asked.
And if you're ever discussing weekend travel plans with a Swede, make sure you specify that you also intend to come home…