No manager likes to hear about a "no-show" at work – even if they are legitimately sick. It means extra work for them and more work for their subordinates. Maintaining healthy habits can significantly reduce this problem but it takes some time and effort on the part of the company and its management. Here are a few suggestions for getting the process started: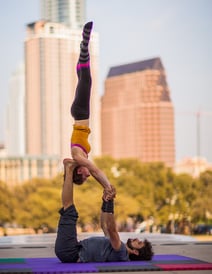 Promote a healthy lifestyle – Smoking and drinking are part of our culture but that doesn't mean that these activities should dominate someone's life. Instead, encourage "Moderation in all things except moderation" as the Greek poet, Hesiod, was reputed to have said. In particular, managers should lead by example. This advice means no smoking at the office and no observable hangovers on Monday morning.
Start a wellness program – A program of this sort definitely requires some coordination between the management of a company, its HR department and their insurance company. Still, the benefits can be enormous. Employees are given incentive to engage in healthy practices – at a minimal cost! - but studies show that they are far more productive in general and far less likely to call in sick. A win-win situation of employee and employer alike.
Support community involvement - Without a doubt, humans are a communal animal. They thrive in the presence of their friends and family. Encouraging this interaction with community events is a great way to keep your employees happy and healthy. Schedule an event every quarter and ask folks to invite their families and their friends. The event can be as simple as a BBQ in the parking lot or a more formal affair with games and entertainment.
Relocate to a better environment – While this may not necessarily mean moving to beautiful Sweden, a relocation of your offices to a suburban environment – as opposed to an urban one – might spur your employees to be more actively engaged in outdoor activities - running, hiking and even sailing are best done in non-urban area. Simply put, the benefits of fresh air and exercise are well documented. It is only a matter of delivering them.