With increasing globalization of the modern economy, the impact on both expats and businesses concerning "culture shock" is coming into focus. The presence of this phenomenon has been known for decades and longer but it remained understudied due to the less than sufficient sample sizes of expats and the smaller non-forced migration populations that had existed prior to the onset economic globalization. Currently, more and more sociologists and other scientists are coming to understand that the impact of "Culture Shock" can be profound and companies are now taking steps to helping employees with change. By helping your employees and giving them a warm welcome you can ensure a successful relocation!
Encompassing The Whole Family
Importantly, companies are recognizing that impact of the "culture shock" phenomenon also applies and is mitigated or enhanced by the impact felt by the expats family. While the expat employee may have a structured environment provided by the business relationship, this does not necessarily transfer to the family environment and thus the family can develop a different culture shock experience. This, depending on the severity, can compound the culture shock with the expat and amplify the overall problem or concern. Therefore, it is crucial that any assistance in assimilating into a new culture apply to the entire family that has accompanied the expat.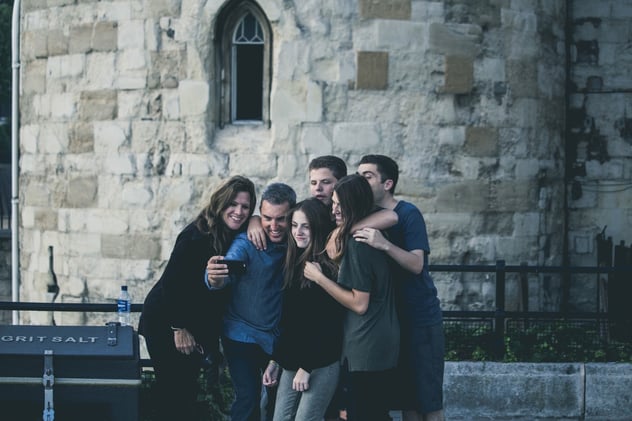 Not Just For Expats
While it is common for host country nationals to expect a certain level of cultural compliance, it is incumbent on the organization to assist expat with dealing with culture shock. One of the primary channels for assisting new employees, who are new to the culture, is to effectively train existing host country nationals in the organization on how to be accepting of different concepts and ideas brought by expats. This includes training corresponding to interpersonal communications with expats. For example, Americans are perceived as being aggressive and more individualistic and this can create concerns among fellow employees who are not accustomed to working with that level of individualism. Thus cultural training must be applied both to expats and current employees.
Reducing Confusion
Helping employees with change often requires looking outside of the company for assistance. One of the primary drivers of culture shock is the onset of confusion brought about by a variety of factors and many of these factors are beyond the organization's control. These include adjustments or changes in immigration policies and laws, registration and permitting requirements for living arrangements, family considerations and more. Given that most organizations are not tailored to those demands, working with an outside relocation service is essential to reducing the impact this confusion can have and thus potentially reduce the impact of culture shock.
Culture shock is a dynamic phenomenon that is dependent on a wide range of factors both in the organization and with the expat. However, helping employees with change is essential to reducing the negative impacts that culture shock can and will have on both the expat, their family and the organization. Helping employees with change requires a multifaceted approach that addressed the aspects and needs of all parties that are or will be affected by a cultural change. This includes internal organizational training, working with the appropriate relocation service or services and providing the correct level of assistance to the expats themselves.
Save time and get the guidance you need to make a perfect first impression:
Welcome Newly Relocated Employees