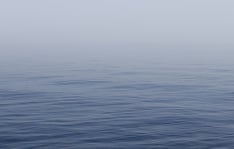 Okay, so your employees are relocating to Sweden - great! Moving people around the world is a big step for any company, and it means you're now operating on a global scale.
Unfortunately, moving employees isn't as easy as telling people to pack their bags. Even the biggest multinational companies often find it hard to arrange for a corporate relocation that works on their schedule. Seriously, what kind of company would want to have someone tied up for six months in Immigration waiting for a work visa to Sweden - before they even start looking for housing and dealing with a thousand other details of moving to Europe or another continent?
This is where corporate relocation services come into play. It works like this:
When you first decide that you want to relocate an employee, your relocation representative will start gathering information together and lay out a road map for the transfer.
At this point, we'll take a look at your company policies and check for common problems with relocating - laws are not the same throughout the world, and it's not uncommon for companies to find that their interior policies will make it difficult (or impossible) to relocate people in a timely manner. The earlier these problems are found, the easier they are to fix.
Once the basic information has been gathered, it's time to begin the immigration process. In most cases, corporate relocation focuses on obtaining a work permit, allowing employees and their families to live and work in Sweden. This should not be confused with immigrating to Sweden and becoming a citizen, regardless of how long the employee will be working within the country.
When all the paperwork has been submitted, the Swedish Migration Agency will process. This takes about two weeks if all paperwork has been turned in properly (we'll help ensure this is the case), and longer if something was left out.End to end the process takes longer with preparations.
After the permit is accepted, it's time for the employee to get used to life in Sweden. We offer orientation services to help employees get to know their new home, covering everything from daily life to useful smartphone apps. We'll also take the time to talk with employees about education, housing, and even the postal system. All of these are things that long-time workers will need to know - and the easier it is for them to understand, the more attention they'll be able to devote to their jobs.
The best thing about Sweden is that it's a truly friendly nation - with a history of innovation and startups, workers immigrating to the country often find that it's friendlier to their needs than they ever believed was possible.
Our team focuses on providing the smoothest relocation possible - and to that end, we've worked to integrate ourselves with the local housing market in order to find homes that meet your budget and lifestyle allowances. Every step of our process is designed to provide maximum rewards for your company - and for your employees, too.
If you're considering corporate relocation as a way of strengthening your business, contact us today. The sooner you start the immigration process - even if it's just getting a better sense for what's involved - the easier it will be to get everything done in a timely manner and ensure that your employees are ready to move when it will benefit both of you the most.