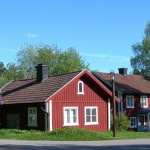 This year Stockholm is seeing fewer houses for sale – a scene that is extraordinary. Spring, specifically after Easter, is usually when homes are listed on the market. This year there are 43 properties located in the areas we operate in. Why is that news? That means there will be more properties listed on the rental market. We have a large portfolio of selected properties in areas where our clients choose to live. Taxes, taxes, and more taxes in conjunction with high prices on properties mean that home owners temporarily moving outside of the country are opting to rent out rather than selling – benefiting them by having a home to return to, avoiding sales taxes and the need to buy a new home of the same size and quality at a price increase of 10% annum or more.
We are excited to be able to offer great properties for rent this year, and many are available for viewing for our clients as soon as they have signed up for our services.
Let us help your employees find their dream home! Call +46 8 660 6101 and we can help.