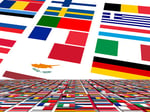 Companies that need business VISAs must plan well. We have conducted a quick round up to see where we stand today and to gauge what the future will hold for corporate immigration in Europe.
Being European corporate immigration providers the top of mind right now is of course what is happening with already filed applications given that the situation has changed very drastically, very quickly.
Our partner in Belgium summed it up well when saying, "we see the images of thousands of people sleeping in the parks in front of the Foreigners' Office on television every day. Almost every empty office building has been filled with beds to accommodate refugees. Every town, every village in the country gets their proportionate share to absorb. I think we can recognize this around Europe."
We will help our clients to adjust to the new timelines so we can still expect our applicants to be able to start working at the anticipated start date.
Europe at a glance;
Belgium – thousands of refugees have entered and have been given help. Timelines for business immigration is expected to be longer soon.
Finland – there will be delays in future applications and the impact is expected to be known in approx. four months.
France - no significant delays yet.
Germany – delays already.
Holland – no delays yet.
Hungary – no significant delays expected but on the ground the offices are very crowded so expect long hours of waiting in line during visits and difficulties getting frequent updates from migration agencies.
Italy – no delays.
Ireland - anticipated delays and encouragement to have a bridge VISA while renewals are pending.
Luxemburg – delays already.
Malta – no delays
Spain – no delays
Sweden – the migration agency has now published that the fasttrack options can expect approvals wtihin 15 days not the 5 days previously achieved. Resident permits will see immediate delays.
Switzerland – smaller cantons are expected to have delays first, no delays yet though