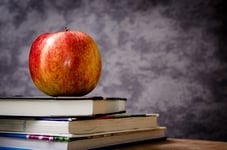 There has always been a great deal of rancor over the schooling of our children. The fact is that children are our future. But our kids education has been muddled in many ways; among them the debate over international schools in Sweden among other places. The question's been asked before and it needs to be answered: "Should educational allowances always be part of global policy?" Even though 87% of expatriate policies include provisions for children's education, that is not always the case. What's the best way to approach finding international schools in Sweden?
Handle: You need to know what your kids can handle in terms of the change. Just because you and your spouse are ready for a new country, when you have kids in the house that's not always a luxury you can afford. Listen to your kids and ask them the proper things straight away, rather than getting muddled in a mess which could've been avoided.
Nationality: Americans, Brits, Chinese, French and Germans all tend to want to go with schools that they trust; a school with their own national curriculum.
Age: If your kids are younger they may be able to handle a different school without issue.
Assignment: How long will the tenure of this assignment be? If you're dealing with a shorter expat assignment you may be better off leaving your kids where they are.
Language: Willingness to learn new languages is rather touch and go. Swedish kids leaving Sweden for example may go to schools in the US or UK ready to go. They could also learn Chinese, German or Spanish without issue. But it really depends on your kids ability and willingness to learn.
Cost: Money plays a role in many of our decisions. If there is a less costly option which has equivalent quality and would allow the kids the ability to stay in the home country, that could be well-received.
Continued: Accepting that everyone is different and has different abilities is one way to look at the continued evolution of your kids learning an unfamiliar language.
If you're considering international schools in Sweden you should know the temperament of the host country. Swedes are not as worried about schooling so if you're incoming you may have an issue with relocating without an allowance. Swedish companies are pretty flexible on the policies relating to your kids education though; so learn all you can!http://www.newcomers.se/school-issues-for-families-relocating-to-sweden-without-educational-allowances/