Most foreign nationals, including those from the United States, don't require a business visa to enter Sweden especially if they intend to stay for less than 90 days. However, for workers who expect to stay in Sweden for longer, a Visa is prerequisite.
Typically, you'll need what is known as a Schengen Visa which grants you entry into any of the countries in the Schengen region. Here are 5 steps to follow:
Step 1: Do you really need a visa?
Confirm that you actually need a visa for your stay in Sweden. As already mentioned, not everyone needs the visa. The Swedish Embassy website contains a list of foreign nationals that require a visa.
Step 2: Complete the application form
This process only takes a few minutes but is very important. Fill all the fields in the application form correctly. Otherwise the application will be rejected. Moreover, keep in mind that the embassy can at any time request for additional documents or information over the application processing period.
Step 3: Gather all necessary documentation
To obtain a visa, your passport must be good for at least three months leading to the time of the application. The passport must also have been issued within the past 10 years and have at least two blank pages. Additionally, you'll need to provide proof that you have an insurance coverage worth at least €46,410.
For a business visa, you also need a letter from the Swedish company you're working with and a letter of reference from the employer.
Step 4: Get a money order for the application fee
Application fees vary depending on several factors including the country of origin, the type of visa requested, and the applicant's age. Visit the Swedish Embassy website to find out how much you will need to pay.
Ste 5: Submit all necessary documentation
You can do so through mail or in person.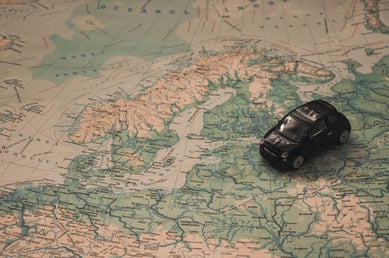 Let us help
With more than 20 years experience in the industry, we are the right people to trust with your relocation to Sweden. We love our job and a successful corporate relocation process is what we're promising.
We will ensure that you get off the mark within no time and that you're not blocked along the way by unnecessary obstacles. This is because just like you, we have no time to waste!