Moving staff to Sweden is a challenge with a limited housing for newcomers.
What can HR do to facilitate and shorten the time finding a property and the cost of doing it.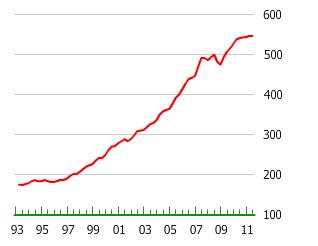 DO's
1. Do engage a relocation company – we are doing these difficult searches every day.
2. Do get a clear idea of rental levels BEFORE setting the salary. More than one expat has declined the position well into the relocation when realizing that the budget/salary doesn't match the market.
3. Do sign off a corporate lease. Landlords choose what COMPANY they want as tenant long before private individuals. If your company has good reputation it's easier to negotiate the rent. If the company is currently part in a scandal the prospective tenant may be well be denied the rental.
4. Do get a reputable relocation partner, just like above landlords do not want to engage with companies with a bad name.
DON'T's
1. Don't think that someone new to Sweden will be able to find a property of their own. It's hard for Swedes never mind people without a network.
2. Don't think that it's inexpensive because it's far north and not really a metropolitan. A housing shortage creates limitless pricing. Salaries are low, taxes high and cost of living doesn't match lower salaries.
3. Don't think that landlords want personal leases, it's cultural that Swedes place a lot of trust in institutions and companies and less in the individual.
4. Don't think that it easy or that it will be without roadblocks. There are usually bumps in the road and they are always solved so patience is as always a virtue.

If you want to know more about housing in Stockholm send an email to info@newcomers.se