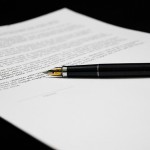 This post was originally published in January, 2016 and has been updated for freshness, accuracy, and comprehensiveness.
As with all corporate immigration, immigration compliance is essential when relocating employees to Sweden, a process that can be very time consuming. Shaving days off each step of your employee's VISA application can be a great gain for a project or for the future of a company.
So how can you save time? As always, it's getting it right from the start that is the biggest gain. Damage control is lengthy and expensive and in immigration, there is also an element of uncertainty about when your employee can start working.
We've put together our top 5 tips for accelerating your employees' VISA applications
Get an overview
Get a full overview from the start of what is required from the Migration Agency to avoid losing valuable time with an incomplete application. Attach all documents required for the work visa application or it will be considered incomplete, which can result in delays of up to a year.
Give complete answers
Make sure to fully answer all of the Migration agency's questions, such as the terms of employment, without cluttering the application with irrelevant material that can slow down a decision.
Know the salary requirements
Know what salary requirements are acceptable to the union so you can offer at least the minimum level and avoid denial.
Schedule biometrics early
Talk to the embassy to see whether it is allowed to give biometrics as soon as the application has been filed or if you need to wait for a decision. Swedish embassies around the world have different policies, often due to safety measures. Some embassies also have a shortage of Swedish employees who are able to take the biometrics so start scheduling an appointment early – This measure alone can save several days.
Check out residence card requirements
Check if this has to be obtained outside of Sweden? Not all nationalities need the residence card upon entry. Check what is relevant in your employee's case. Production of the card is usually an efficient process. Getting the card to your employee, however, may not necessarily be as swift. Explore how postal services work in the country where you are applying. Some countries have efficient services whilst in other countries your employee may have to travel to the embassy to pick it up. Processing times also vary by season and for the most part it takes longer in the summer.
After years of corporate immigration service, we are experts on the nuances.
You are also very welcome to join us for one of our short and succinct webinars on local and global immigration. Just send an email to info@newcomers.se with the headline Immigration and we will send you a webinar invitation.