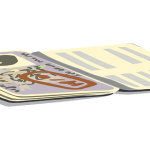 Have you resided in Sweden in a certain amount of time and now wonder whether to become a Swedish citizen or not? If you are anticipating to become a Swedish citizen, there are some aspects to this that need to be taken under consideration.
Under Swedish immigration law, a person who has been living in Sweden for a sufficient length of time and can meet all the requirements, is eligible to apply for a Swedish citizenship.
In order to fulfill the criteria, you need to prove your identity, have had a permanent residence and work permit and have conducted yourself well in Sweden. The requirements may differ depending on the circumstances you have lived under, in Sweden.
Furthermore, keep in mind that as of July 2001, the Swedish legislation consents a Dual Citizenship which allows you -under this token- to keep your foreign nationality in addition to your Swedish citizenship.
In general, applying for a Swedish citizenship is not requisite and you might not be willing to obtain it, yet, it is a privilege for you who have lived up to the principles to become a citizen of Sweden.
Want assistance to see if you your staff is eligible for Permanent Residency – call our immigration experts at +46 8 660 61 01