It is the responsibility of local HR to ensure that Immigration Documents and compliance reporting for employees relocating to Sweden are correct and current.
It's easy to make a mistake - and the European Union gives false comfort with immigration procedures.
Some companies prefer to ask the employee to take charge of their own legal standing , but this is not a sound idea.
Why can't the employees just look in their passports and review their residence cards and work permits to ensure that they are in the country legally? Because it's your responsibility as a company to be compliant. The individual will certainly pay a hefty price being evicted, however employing illegal workers is a serious offence; not reporting them and maintaining current records is not just negligence it's a crime! In most companies that responsibility sits with the local HR: It's not feasible to blame the global mobility centre in the US/UK/Switzerland - It will reflect on the local business.
Hence, it's a good idea to do a stress test on your organization and ensure that each employee has the correct legal standing, and that all required reports have been completed.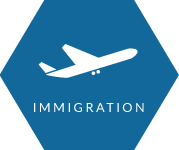 Some hints;
1. Don't take the employee's word for it! Few are migration experts: Ask to see the permit.
2. Find out what nationality your employees are so you can figure out whether they need to be reported to any authority and, if so, which ones.
3. Learn what is considered an international posting and what isn't.
4. Don't forget to report the work permits to the tax authority.
OR call us and we'll help you stay out of jail.