The never-ending negative PR surrounding the Swedish migration agency's slow processing of work permits has gained some traction in the press again.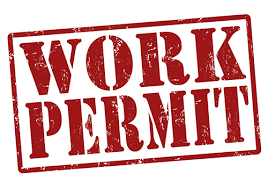 Tech companies find it unfathomable that their applications can take up to a year to get approval due to lack of clarity about requirements. Just as entrepreneurial & tech savvy people spend their working hours on their passion – developing technology that makes all of our lives easier and more fun, we too spend our days working on our passion – immigration. We invest in acquiring knowledge about labor laws, immigration law and insurance, - in short, every aspect that enables our clients to get staff here to start projects on time. To ensure swift approval, we make certain that we have the answers to ALL the possible questions the migration agency may pose. We guide our clients through this process, allowing them to focus their time and energy on what they are passionate about.
It's important to remember that there is no incentive whatsoever for the migration agency to delay applications. Nor can they, however, approve permits when the supporting documentation is missing. The migration board's role is to make sure that employees receive a fair salary, with benefits and medical services commensurate with those of Swedes.
We call in expert help when and where expedient, for example:
Plumbing work
Tax consultancy/year end declaration
Accounting services
IT support
Our applications are expedited by the migration agency as our work through the years has earned their trust:
Completing due diligence on client companies
Ensuring complete applications
Advising clients on approval requirements
Weeding out rogue companies who do not adhere to labor market expectations or who sell work permits
How are we able to get our applications approved faster than anyone else? The answer is simple –we put in the work - more than 10 000 hours - into understanding the dynamics and requirements of the Swedish labour market and how to concisely pass on this information to our clients.
It's a win- win situation. The migration agency can approve our applications using fewer resources and the companies that engage us can staff their project swiftly and complete on time.
To find out more about how our 10 000 hours of hard work can benefit you – call us or email us at immigration@newcomers.se. You can also join our webinar for HR personnel How to fast track work permits in Sweden on Tuesday, May 26th at 10:00 AM. You can register your attendance by emailing your details to info@newcomers.se.