The country of Sweden has long been a favorite destination for international tourists and investors alike as it not only boasts fantastic physical and manmade attractions, but it also has the eighth highest per capita income and is the world's fourth most competitive economy. This robust economy encompasses everything from timber to engineering industries. And in order to attract even more foreign investors, Sweden has put in place special investment-based business immigration programs crafted to entice skilled investors, entrepreneurs, and workers to relocate here.
Building a Business in Sweden
If you're a foreign national wanting to establish a business in Sweden, then you may qualify for the nation's special Self-Employed Residence Permit (SERP).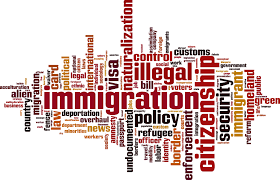 In order to qualify, you'll have to possess significant experience in your field of expertise as well as previous experience in managing your own business. You'll also be requested to provide detailed business plans with market analysis, bank statements proving sufficient capital, contracts with potential suppliers and business permits, and more.
Such onerous application tasks and filing make working with an immigration service a huge boon. Immigration services, such as what we offer at Newcomer's, offers you the know-how on how to cooperate with unique Swedish business regulation and immigration requirements. Plus, working with an established national team affords you access to a wide network of contacts necessary for establishing a business. Such services include:
Market research and analysis necessary for SERP
Registering of a new company or the buying of an existing Swedish company with the correct Swedish authorities
Connection to key suppliers both for your office and your industry
Establishment of a Swedish bank account as well as facilitating the transfer of documents necessary to prove sufficient capital for SERP
Translating lease terms so you can secure both office and residential spaces
Employee Business Immigration in Sweden
While Sweden's immigration policies are much more lax than other European countries, it can still be somewhat of a headache. To obtain a Swedish work permit, the applicant must have already been offered a job with terms of employment that are on par with that of the industry or Swedish collective agreements. It is not currently possible to obtain a work permit with the purpose of first going to Sweden and then going to seek out a job.
If you represent a company trying to bring in foreign nationals, then you might consider the business immigrant-specific service packages like the Easy Immigration for Work Permit. This business immigration package is designed to keep filing succinct and speed up the process for companies lacking the time and resources to follow-up with all of the ancillary issues of ensuring incoming employees are correctly processed through the Swedish work permitting.
Specific services included in this business immigration package include:
Introduction letter - Depending on the immigrant, Newcomer's will prepare the appropriate Offer of Employment or Assignment letter
Union opinion letter - This letter will list the minimum and desired requirement terms of employment according to your industry. This'll allow you to prove that the hired or desired foreign applicant will meet the necessary education, skill, pay, and benefit requirements.
Registering with Swedish Work Environment Authority (SWEA). All positions listed and filled by foreign nationals must be correctly registered and approved through SWEA.
Tax Agency notification. Everyone working in Sweden for longer than five days and/or living in Sweden for at least a year must be registered with Sweden's Tax Agency. Newcomer's will ensure this is done promptly and effectively so employees receive the correct personal identity number and card for population and tax services.