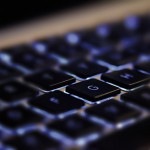 Tech startups in Sweden often publicly complain about the lengthy immigration processes when sourcing talent outside of Europe. It hinders their growth and they think it extremely unfair that they cannot fast track their applications.
Applications are processed by the Swedish Migration Agency, whose main aim is to ensure that a person moving to Sweden to work will get the salary promised and decent terms of employment. The agency also investigates that companies inviting global talent provide them with the means of enjoying a Swedish standard of living.
What are the challenges to getting your new recruits' applications approved?
Putting together a complete application can be difficult and the demands on startups (companies that are less than one year old are considered to be startups by the Migration Agency) are considerably more comprehensive.
Putting together a complete application requires skill and is very time consuming for the inexperienced. It is essential that everything is filled in properly.
While established companies face far less stringent demands to demonstrate their financial standing, newbies have to prove themselves.
Documentation is required to show the company's registration. All tax registrations and certifications must be activated and made available in public records.
Insurance coverage must be set up and when an application for renewal is filed, coverage must have been in place for the entire duration.
Salary set up may not be in place in a startup so this is a time to consider outsourcing the payroll capabilities to a third party that can do all the necessary business reporting.
While the process for startups is more complicated, don't let it deter you from sourcing global talent outside Europe. Do, however, seek advice on what is required to make the process as quick and painless as possible.