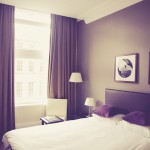 The most common challenges to finding temporary accommodation in Sweden are
Limited supply
A shortage of larger rentals - small apartments are the norm for serviced flats
Pets are not welcome
Many expats moving to Sweden have to wait for their household goods to arrive. This means that there is often a need for temporary housing for a few weeks to bridge the gap.
Temporary accommodation usually translates into a hotel, or better still, corporate serviced apartments. In many destinations globally there is an abundance of serviced apartments available at reasonable prices, providing a wide range of choice in terms of location, size and style. Stockholm and Sweden are a different story. Traditionally there has not been a lot of mobility within the country so there is little provision for those who do move around. In other words, we often have to be creative to find solutions.
Single people are usually better positioned as they often want to live in a studio or a one bedroom apartment. The corporate serviced apartment market, while not offering a lot of choice, is relatively straight forward in the metropolitan areas. Smaller towns, however, tend not to provide this option.
Families are a harder nut to crack. There are only very few bigger apartments available on the short term serviced apartment market and they are usually booked. Why you wonder! It's due to the insurance companies that have access to this very limited number of properties and they are often occupied by relatives of sick individuals who want their families around them when they are in hospital. With medical treatment, it's often hard to know how long it will take so the availability of these apartments is uncertain.
So what are your options when serviced apartments aren't available?
The best alternative is to conduct a full home finding and search the sublet market where people for various reasons may rent out their home for a short time. This is a good option since it may be equipped with toys etc. making for a very comfortable and homey stay. While AirBnB is a nice service for private individuals, it doesn't suit companies as we have to check permits to rent out to make sure it is a secure rental. This isn't possible with AirBnB unfortunately.
There are seasons! Summer months are easier to find family homes on the sublet market while during the school year it is far more difficult. During term time the temporary opportunities available are often for just a few months and most often as a result of landlords on parental leave going on extended breaks to warmer climes.
So while it is really hard to find these properties it usually works out. Allow for a full home search for the short term option or consider a serviced apartment. When it comes to temporary accommodation, most destinations other than Sweden are easier to manage.
The biggest challenge we have had was finding a short term solution for a family with cats. It is almost impossible to source a furnished short term let that will allow furry friends in their furniture in spite of promises that the cats are well behaved and NEVER jump up on furniture.
Several of the corporate serviced apartment companies that have previously allowed pets now say no due to allergies and cleaning issues afterwards.
Currently we have a couple of solutions left to turn to, but it is very costly. When company budgets don't allow the expense, we suggest a cat hotel to bridge the time gap until the move to the permanent property. Another option is to leave the cat behind until it is possible to move in to the final destination.
Every market has its own idiosyncrasies and Sweden and Stockholm are no exception. It's always best to enlist the help of a local expert. For more information on temporary accommodation in Sweden see our webite (link) or Email us at info@newcomers.se .