Many Swedish landlords expect tenants to have a relocation company assisting with the moving out. As a transferee, consider prepaying for the departure service on your upcoming summer move out.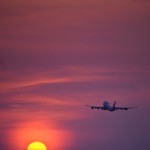 We see more and more landlords requesting that the tenant also has a representative to liaise with the move out. Some companies believe that by the time their employee is ready for move out, they should be able to deal with all matters. However correct that may be, we strongly recommend companiesaddressing this situation upfront during our initial consultation of services.
Companies buying the slim program with no additional help can often find that they are not first-in-line for properties.
If you want your employees to have the full scope of the market, please contact lena@newcomers.se for more information on our Lite Swift Departure Programs.