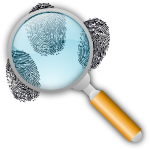 The Police Museum, located at Museivägen 7 on Djurgården, has a new exihibition dedicated to one of the most groundbreaking developments for the Swedish crime control – namely, the police car. Introduced in the 1940, the police officers transitioned from horseback riding and patrolling by foot to chasing the bad guys by car. It is sure to be an exciting display of the development of one of Sweden's most honorable professions.
In addition, the museum is one of the few who manages to capture the attention of the younger crowd. Here, children can see if they have what it takes to become a police officer in Sweden or other parts of the world, take their parents' fingerprints, and learn more about what it means to protect the laws and integrity of the country they live in.
For more information on the new exhibition, please visit the link below. Opening hours are Tuesday through Friday, 12-7 p.m. and Saturday-Sunday 11 a.m.-5 p.m. Children up to 19 years old enter free of charge, while students and seniors pay 40 SEK. Adults pay full price at 60 SEK.
http://www.polismuseet.se/Utstallningar/Nyhet-Utryckning-Radiopolisen-fran-fot-till-fart/