The Timing of your Relocation to Sweden may affect your search for a home. House hunting in Sweden is always good fun, albeit difficult! There are a few things to consider when moving off-season, i.e. in the middle of school terms;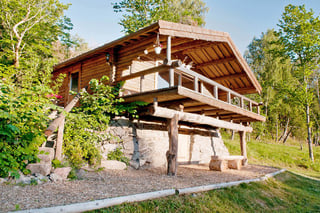 1. If at all possible try to work with the seasons as it's always easier to swim downstream.
2. There will be considerably fewer properties to view as most people move with the school year, meaning viewings happen in May/June and, for the latecomers, in July. Outside these months there's little on the market.
3. You will have fewer homes to see, but your landlord will have fewer takers as well, which can possibly make negotiations a bit easier.
4. Off-season, there are more empty houses without lamps in them as the landlords have often moved to their new destination already: Be sure to view in the daytime so it's not too dark. Daylight is usually before 3 p.m. in the winter.
5. In the winter wear good boots, the snow blower may not have been out for some days and it can be slippery.
6. In the spring, the garden may look a bit drab as little gardening happens until May/June when it gets warmer.
7. It's nicer to see a warm and fully furnished house, try to imagine your furniture there. It's easier to furnish the house in your mind without someone else's things.
8. There's a tiny peak season in December for those who are aiming to start the new school year in a new country.