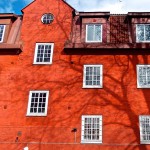 The last thing you want to tell your executive relocating family is that they will live in several hotel rooms for weeks or even months while waiting for a furniture delivery from the home country. Understandably most people want to get started with the new life in a new location and not postpone it by lengthy hotel/corporate apartment stays.
Wow, it can be easy and it can be hard. Recently I told a client "no problem" we will take care of it. But it's not easy even with lots of local information and reliable partners. There are some red flags to think of when dealing with short term lets. Firstly, by short term we mean 12 months or less, too long for a hotel stay and too short to do an actual move. When a family is moving you will quickly discover that 98% of short term lets on the corporate serviced apartments market are studios or one bedrooms catering to the single employee that is here to complete a project. There's little or no availability for short term apartments for a family with. OK, what is the solution then? Most countries have better short term options than Sweden, consider going into short term in the home destination and move in to the house at the same time as the household good arrives here. Or possibly more convenient to let us know well in advance and we can arrange short term lets on the sublet market. Having said that there are for sure challenges and the seasons contribute greatly. It's easy between June 15th and August 15th when the Swedes go to their weekend homes and commute to the city often by boat.
Avoid the hidden obstacles that can happen as well in Denmark you can't get registered in some corporate temporary accommodation preventing you from getting a CPR number necessary for everything else. A relocation professional in Asia recently told me of a short term let disaster when sourced over the internet what wasn't apparent from the pictures was the massive building being erected across the street, it was very noisy and made work at home impossible for the expat and he was expected to run a home office while setting up operations in that country. The local sourcing of temporary accommodation is far more reliable than the internet searches as I'm sure you have all experienced when finding hotels or vacation homes..