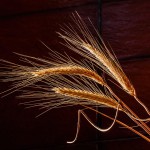 When employees are crossing borders it's usually a stressful time. How to stay healthy, happy and productive during transition!
Acknowledge that the person has a lot on their hands and have realistic expectations for productivity the first couple of weeks
Wait with the boot-camp until they are done unpacking and settling in
Understand that the person is very often also involved in their jobs/tasks in the sending company perhaps working closely with a replacement
Encourage a healthy living and give them the tools to do so
Have walking meetings to get fresh air and fresh ideas
Invite them to join the company's health and fitness program
Or call us and we can help you set up a program for Healthy Relocation to reduce stress, increase productivity and not least raise happiness levels!
Email info@newcomers.se with the headline Healthy Relocation