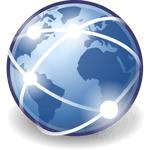 Getting the right people to the right places at the right cost is something every business must plan for. In fact, initially considered a "competitive advantage," global mobility is now expected at the entry point. Regardless of whether the company is operating in a mature or developing market, there is a critical need to be able to move dozens, hundreds, or thousands of technical specialists, professionals, executives, and managers, swiftly and efficiently around the world.
Globalization, new markets, talent shortages, and increased competition means that most organizations will be expanding to new territories sooner rather than later. Getting the basics right can help the organizations to get off on the right foot at the new location.
Controlling employees, programs, and vendors
Global mobility programs are often designed to solve regional relocation challenges. Unfortunately, rarely do the relocation services address your needs at the local destination.
Through extra effort, working with different clients and learning from other relocation service providers, Newcomers has been able to identify how to control different aspects of global mobility policies to ensure efficiency throughout. In some cases, three day accompanied tours with visits to necessary places as well as security briefings are used to prepare staff for the local destination.
The six aspects of global mobility controlled in this smart move are;
Control of employees –use the pre-visit trip and ask questions to determine whether the transaction will be a success and what can be done to better the situation
Control over programs – it is necessary to have relevant and flexible programs at the core to avoid overspending.
Control over program scope – you can't have it all. That's why you need to choose wisely to ensure that you get the best programs without overspending.
Control over vendors – your vendors are there to help you. Know them, build a strong relationship with them, and trust them.
Control over costs – to spend less while getting more, you need to choose wisely. Reduce the scope of your services and avoid giving individuals too many options. Also, cut out the middleman and avoid temporary housing; both of these can be very expensive.
Comply – compliance is a must if you want to maintain a good relationship with the local government.
On the move to Sweden? Contact us today and let's help you set up a robust corporate relocation policy that addresses all these needs./5-ways-to-make-your-relocation-when-moving-to-europe-make-sense