On July 20th, 2016 major changes are coming to the Swedish Migration Law that would greatly impact EU Immigration. The changes would last for three years and, if the results are favorable, would be permanent thereafter. At its core, the Swedish Migration Law targets those who wish to come to Sweden in order to seek asylum. However, the migration limits it places in the interim could spell trouble for those hoping to migrate to the country for other reasons, as well.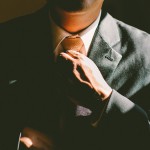 What the Law Means for Migrants
The majority of the law focuses on family members and friends of current residents. However, it will have an impact on current residents, as well. Those who have lived in Sweden for more than four years, for example, are currently exempt from various EU Immigration limits. However, if this plan goes through, they would no longer be exempt.
What the Law Means for Business Owners
Given that this new Swedish Migration Law is likely to place strict bans on migrants, it poses some questions and concerns for business owners who would like to move to Sweden. If you're currently hoping to move your tech startup or business to Sweden and the EU, doing so on your own is likely to be difficult given these new Swedish Migration Laws.
If you're looking to relocate your business or startup to the EU, make sure to work with a Relocation Service who already has clout and stable relationships within the EU and Sweden. Doing so will ensure you won't make any mistakes that would be costly to your business.
Looking to stay on top of the latest news in Immigration? Sign up for our weekly newsletter!