Businesses and corporations often require the relocation of employees for various reasons. Corporate relocation services assist in developing and providing solutions for the relocation of employees. Utilization of these types of services reduces the burden on employers and employees both, thereby creating the opportunity for a smooth and orderly transition.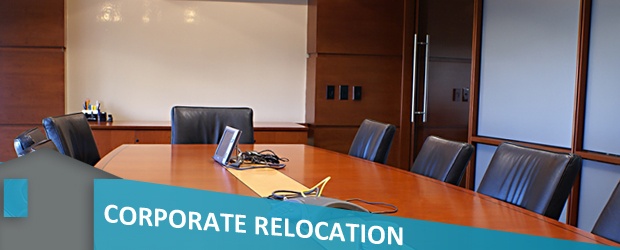 Dealing With The Unknown
Corporations that frequently relocate employees encounter changes in the immigration rules and regulations concerning incoming individuals. These changes can significantly impact the employee and in turn, can produce a ripple effect in their performance. Therefore, the ability to deal with the unknown and develop solutions are the primary motivation for the use of corporate relocation services. For example, as recent as July 2016, the requirements for relocation in Sweden have been altered. Corporations that are attempting to relocate personnel to Sweden will undoubtedly be impacted by such changes but may be unaware of such changes. Thus creating challenges for the corporate relocation of employees. Engaging professional service reduces those challenges.
Dealing With The Known
Even when the regulations are clear, there are often time constraints and issues that must also be included in the process. Applications for work visas and permits, development and supply of the appropriate documentation and other concerns surrounding relocation can place a toll on corporate resources and on the individual employee. Corporate relocation services assist in reducing these constraints and can often help with workarounds or have the experience necessary to navigate the complexity of immigration in a specific country, that would help reduce the demand on the corporate resources while also providing assistance to the employee.
Getting Results
Perhaps the most profound advantage to engaging with a corporate relocation service is that your company gets results in an accurate and timely fashion and the employee has peace of mind that the transition is in capable hands. Relocation can be a trying time for both the employee and the company in a myriad number of ways and a relocation service removes some of the complexity and concern that comes with an employee being relocated. Attempting a move alone can result in inefficient documentation, added expense and non-compliance with the immigration regulations of the host country. All of which presents the company in a bad light as well as placing the employee in a potentially disastrous situation.
When considering relocating an employee, working with a relocation service provides you with results by dealing with the known and unknown surrounding the challenges of immigration. A full-service corporate relocation service can help reduce the burden on both the employee and the company while assisting in making the transition as smooth and cost effective as possible. Such a destination service provider will work with you to develop the best solution possible for your company and circumstance.