Currently the world is moving so quickly through the process of the new technology revolution where businesses, and people can get products and answers at record speeds. Technology has changed how we live our daily lives, but it hasn't left us to where we have forgotten our origins. We often fail to realize how the world got to be so diversified in the first place, and that has been through that of Global mobility. Global mobility has transformed our world and continues to do so. Today, we will go over a quick history of Global mobility and how it has changed the world and continues to do so. Let's get started!
The Origins of Mobility
The world has transformed into a diverse place with cultures co-mingled in with one another. Often times, dynamic situations can create confusion among peoples as it also creates opportunities as it seeks new direction for our lives. The reason we could see that the world has gotten this diverse is through mobility. The word mobility itself comes from the Latin word "mobilitate," meaning to obey the laws of motion to move forward.
This is to be true within the cultures of the world as whole societies have moved forward into different regions from that as a consequence of wars, colonization's of peoples, discovery and trade, and general exploration. These new locations created diverse territories with new opportunities and cultural expansion.
Living in the modern world, we have the luxury to have mobility that has sped up the process of the past. Distances that once took several months by ships can now be achieved much faster by that of airplanes in a day or two without most of the past dangers as well. However, looking over the reasons why mobility is still important is because of the better opportunities that await in a new country, whether that is for a personal reason or to expand through business.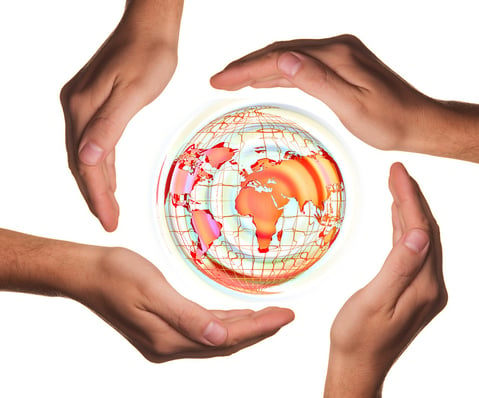 Global Mobility to Sweden
There have been many places that people have decided to immigrate to through that of Global mobility. One of the best countries that people have been flocking to Sweden and with good reason as well. Some of the top reasons to move to Sweden include:
Sweden is in top ten countries where the citizens are the happiest according to global polls.
Swedish Benefits are said to be the best in the world!
Sweden has the second fastest internet connection in the world, with Japan coming in first.
Sweden's Cuisine is ranked top in the world as stated to be best in Europe with a variety in style.
Sweden has a relaxed day to day set pace, where you take it at your own speed.
Sweden has virtually free education for everyone.
Sweden Immigration Requirements
It's not a wonder that more people haven't come to Sweden every year as the quality of life is superior to that of other countries and has benefits that make other countries jealous. Of course, there is a due diligence when it comes to the immigration requirements. These requirements include:
Residence based on family ties
Residence permit based on employment.
Residence permit for a visiting student.
Residence for people seeking asylum.
Each one of these resident permits vary greatly from another as they each have their own requirements. If you would like to know more information about coming to Sweden for personal reasons or business, we encourage you to contact Newcomer's today. Global mobility will continue to be a part of our daily lives as other cultures integrate into our own developing our societies.