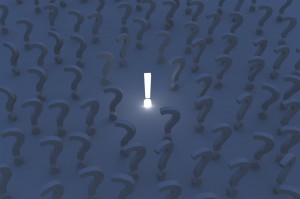 There's a war for talent out there and the main things that makes the top talent tick is actually the opposite of what is happening in our own industry – how will this pan out? Top talent thrive on these opportunities; innovative work places, thin borders between work and leisure, little bureaucracy and few layers within the organization, and high salaries. An environment that encourages trial and error and avoid the "blame game" and "cover your back" mentality. It would also greatly reduce the number of CC emails that we all get.
Our industry has, more and more layers and companies involved in a transfer, ever increasing reporting, very strict guidelines how to EXACTLY manage a process and little "personality" is asked for, root cause analysis even for trivial things, fee freezes since many years=little salary movement.
I have seen an incredible move to more professionalism in my industry and I love that. However, I agree with the Google philosophy that when you have top performers and if they make a mistake they know it. Doing a root cause analysis is more of "put the puppy's face in the indoor accident" rather than boosting egos and showing appreciation. As managers we spend far too much time with the few problems that can happen during a transfer than all the happy, energetic and fun things we can do for staff and clients. Being in a people business it's important to balance the two sides of the coin – professionalism and empathy. I think this is the same as doctors in Sweden say that they spend minimal time with the patients and a majority of their time with reporting and admin tasks. Is the right route for our industry? We will see in the next ten years what philosophy prevails and which road truly successful companies take. My guess is that the top talent will want to have their global mobility to be effective and attentive to their needs just like today and clever companies will design programs and acknowledge that top talent is also needed in our industry.
Together with Damien O'Farrell at Principal Relocation in Italy/Malta and Switzerland we hosted a webinar on Talent Magnetism and global mobility recently. It's on demand if you are interested to hear our thoughts of the future let us know!