Avoiding deportation after US immigration is no mean task, so the way you handle your visas is critical. If you have a family member who's a US citizen, they can file for a visa on your behalf, but don't rely solely on one waiting list. Instead, file multiple petitions and be sure to arrive at the consulate or US immigration offices on time to avoid months of delays. There are two working visas that you might be eligible for: the L-2 and H Visas.
Differences between L-2 and H Visas
L-2 Visas are a good option if you have a dependent spouse or child who has an L-1 Visa. It allows you to:
Live in the U.S. for as long as the L-1 visa holder is authorized to stay or up to a maximum of seven years.
Work or study full time as long as you have the appropriate USCIS employment authorization.
Travel out of the country for short return trips after US immigration.
H-1B visas are used when you have already established a valid relationship with a US employer in a specialized field. They're used by those who work in industries like engineering, medicine, and architecture. If you're an entrepreneur, you qualify for this visa if:
You have a bachelor's or higher degree.
The degree you have is relevant to the industry your company falls into.
Your employer requires that degree for those in your employment role.
Your work duties are specialized enough to demand the knowledge associated with your degree.
Your job is a specialized one related to the field you studied.
You're paid a wage consistent with your position, as determined by the wage levels established by the U.S.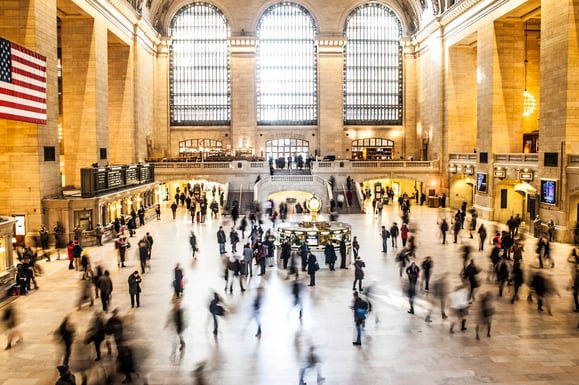 Department of Labor
An H-1B is a non-immigrant visa, and is thus a faster way to get long-term assignment than applying for a green card. Your employer will play a major role in your application process, which should begin six months before the day your visa begins.
Choosing the Right Visa
The most significant benefit of the L-2 visa is that it lets a spouse work in the US after an Employment Authorization Document (EAD) has been approved. Your EAD card lets you apply for a Social Security Number, and you can then work in any industry you choose. This gives you a remarkable amount of freedom. Whether you want to work remotely or part time, online, or off, the L-2 allows you to do so as long as your career is lawful.
L-2 dependent children cannot apply for an EAD. The USCIS lets you apply for an alternative like the H-1 or H-4 if you wish to change your non-immigrant status. You can also extend your visa if the L-1 visa holder is still living in the US.
Swedish agencies are well equipped to advise you, with attorneys on staff to help you with your applications.US immigration is best done with legal guidance and professionals who know how to minimize your risks, so call Newcomers for assistance.