It's an interesting question and we on the ground often run into it. What do we do when a family with many children, pets, and without language skills arrive with needs that far exceed the allotted time given by their employer? We try to talk to the employer and while the company is aware of the challenges they are often bound by a policy that says a local contract should be in place with minimal relocation support.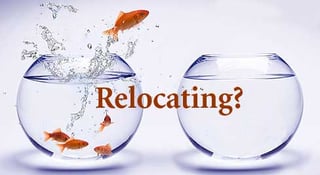 It is difficult to be a service provider which innately means you like to help people and while we have to cap the relocation program at a very early stage. While one family would have needed someone to meet them upon arrival, help them get their car, install them in the house and go out and buy some food to tie them over the first jet lagged day or two we couldn't do any of this for them. It would dramatically have enhanced their experience in landing here making Sweden their new home for several years to come. Who knows, it may greatly affect the efficiency of the employees contribution at work. The same person must instead be in emergency mode at home to compensate at home for a less than smooth landing. It could very well cost a lot more than adding destination service support in the beginning when it was needed.
This is just one example of this, we have many more. Only the principal will get immigration assistance and the family is more or less barred from coming here for the duration of the assignment since migration board residence permit processing times are more than 1 year.
Sometimes it's hard to know what is necessary, nice to have or a luxurious additions. This also varies from person to person. We know what is needed in our local market and can help customize a program that includes the essentials and excludes items from the global policy that isn't needed here.