Having been in the relocation business over two decades now, we hear a lot of stories. There have been many disgruntled employees who have tried to relocate for their company and ended up disillusioned. We have also found that most relocation failures can be narrowed down to eight common reasons. By sharing them, we hope we can help you avoid some of the most common errors and make your relocation experience a great one.
Reasons for failure
1. Cost of Living - Sweden's cost of living is higher than most people expect. If the compensation and benefits package don't match up, failure occurs.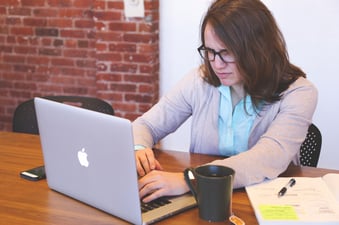 2. Lease Requirements Not Met - Some times corporate leases aren't supported. This leaves the relocater out in the cold and unclear as to where to go for help.
3. Timing - When moves are initiated during a period that requires school changes or when the off-season for housing sales is slow, difficulties arise.
4. Pre-Move Assessment Missed - Everybody involved in the move has not been allowed to express their willingness to relocate, creating discord.
5. Lack of Speed - The housing market is a high-speed one. If delays in lease signing occur, the property may be lost.
6. Cultural Challenges - The family has no idea about the culture and people in Sweden, and goes into a type of cultural shock.
7. Loss of Income - A two-income family may find themselves suddenly trying to live on only one income, which creates a financial hardship.
8. Stress - The stress involved in a move of this magnitude causes health and psychological issues with the relocated employee, lowering productivity during the adjustment period.
Avoiding Pitfalls
1. Know Correct Cost - Make sure the information you receive regarding cost of living is up-to-date and accurate. Check sources, like our Rental Guide, that are updated quarterly rather than yearly.
2. Lease - Sign a necessary corporate lease for best housing If buying a home is the better choice, it needs to be made possible. See more on Buying or Renting here.
3.Timing - Move during a period when housing is available and children are able to enter school with the least amount of stress.
4. Area Orientation Day - Make it possible for the entire family to spend at least a day with a local family before a contract is signed. This will enable them to get an idea of what the culture is like.
5. Prepare - Have the legal department work out leasing details before a home is found so action can be quick and property not lost by delays.
6. Planning - Cultural training prior to and right after the move will go a long way in helping the family assimilate into a community that is much different than they are accustomed to.
7. Facilitate - Offer career help for the displaced spouse. Providing language training, resume writing and other job-related activities will enable former two-career families to return to familiar economic standards.
8. Order a Program - We have created a 12-week Healthy Relocation program to help relocating families. We also have YouTube tutorials and an upcoming series of webinars to help prepare families for a cross border move. With these, we hope to alleviate much of the stress associated with such a move.
Final Words
A cross border move won't be free of stress, but being prepared can go a long way toward eliminating the worst of the stress, and the health issues that come with it. A healthy, low-stress move makes for greater success overall.
Further Reading:
How to get off to a Good Start when Moving to Sweden
Stay Healthy when moving to Sweden