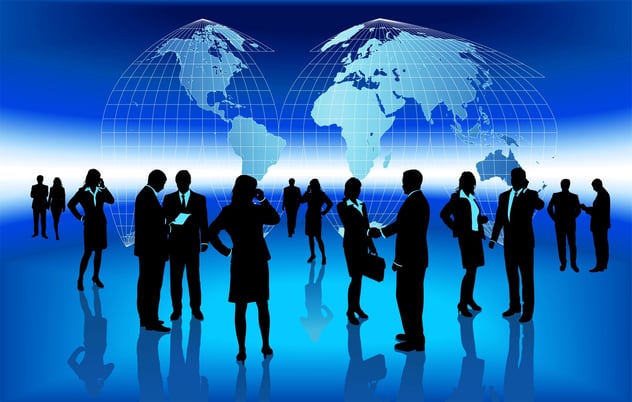 We all know that Sweden is generally regarded as one the favorable countries for investment. The country offers an extremely competitive, largely corruption-free economy with direct access to new products, technology, skills and innovation. Despite the fact that there is a wide number of job opportunities in the country, foreign national experts still find it difficult to secure any job posts when they come to Sweden.
Swedish Companies find it very hard to employ foreign experts, and relocating them to Sweden for reasons best known to them, but that is by the way, because in this blog post, we will be discussing the major reasons why they should consider welcoming foreign experts to Swedish companies and relocating foreign experts to Sweden.
Connections
Connections matter a lot in the business sector, and foreign experts are the link. Companies who want to extend their reach in expanding operations in other countries enjoy the benefits of contacts. They also come to know about the market and its demand. Thus, employing and relocating foreign experts to Sweden can give an inside idea of the industry and its level of development. Moreover, it gives the essential contacts in other countries for the start of any industry. In addition, foreign experts also help in business abroad. This also helps in ethnic assimilation and a better representation of oneself in another market. After all, it always proves to be beneficial to have an extra internal help.
Higher country economy
The benefit of the country lies within the development of its companies and organisations. This is impossible without the intervention of foreign workers. Employing foreign national workers and relocating them to Sweden to work in the various sectors of the companies in order to earn their living will make them willing enough to work for the companies' benefit. This will indirectly upgrade the company's economy and the nation as a whole. Therefore, employing and relocating foreign experts to Sweden is a blessing in disguise for the country's GDP i.e. the Gross Development Product.
Employee Satisfaction
Foreign national experts are never in anyway threatened by obsolescence when new technology changes the method of production, as workers are used to learning new skills consistently, it can adapt to changes in production. Employee satisfaction improves morale in a business, which leads to increases in productivity and employee retention rates.
Efficiency in Planning
When it comes to efficiency in planning, employing and relocating foreign experts to Sweden won't be a bad idea…
Planning and scheduling your company's activities can make changes to the production schedule to meet customer demand with no loss of productivity. For example, when a customer requests a faster delivery, you have the foreign experts that can adjust the production schedule to meet the new date without interrupting production, because all the employees can focus on the new customer demand. In a company with flexible foreign national experts, planning and scheduling activities can always focus on the needs of the customer.
Trained and/or experienced potential experts to choose from
These foreign national experts are mostly trained and well educated within the country from where they have migrated. On the other hand, they might know their skills and experience well due to the training and academics they've passed through. Due to the huge number of foreign experts searching for job offers, Swedish Companies will get an abundance of choices to select the best from the lot. In addition, these foreign national experts are hired at a lower rate, which is good for the company. So, this is definitely a great profit for the employer of foreign national experts.